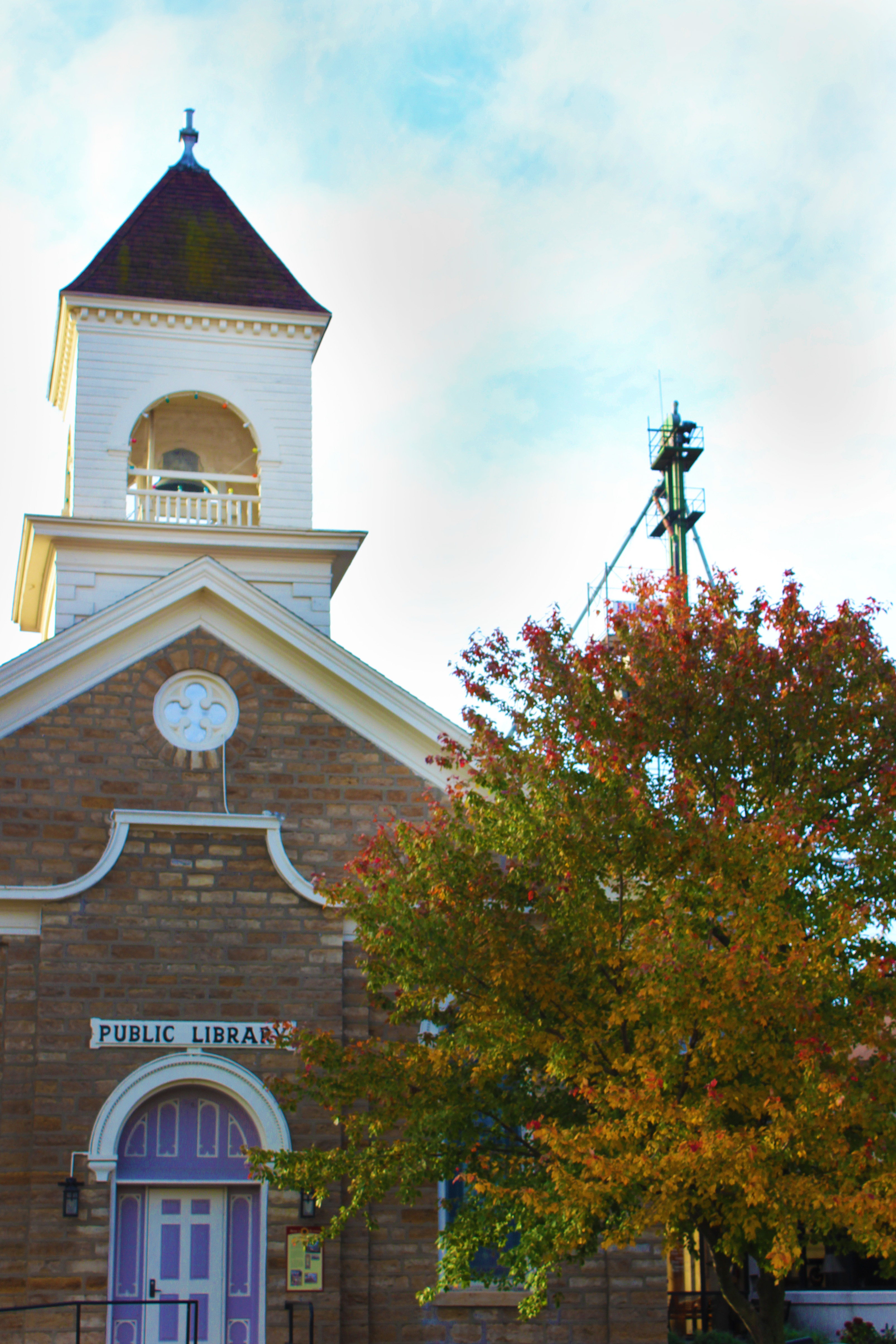 The Seneca Free Library is located at the corner of 6th and Main Streets. The old stone church, which now houses the library community room, was built in 1867. In a 1928 election it was voted to turn the church into a public library, and with the help of the Seneca Women's Club, the library opened in 1931. The main library was constructed in 1996.
The public library serves the Seneca area community of about 2,300 people. The library has a collection of over 23,000 books, DVDs, audio books, magazines and newspapers.
The library uses a shared catalog which allows patrons access to nearly a million items. The library also houses many genealogical resources, including WPA birth, death, and marriage records, county cemetery records, county history books, Nemaha County family histories, and Seneca newspapers from the 1800's on microfilm.
Services offered at the library include interlibrary loan across the state, wireless internet thro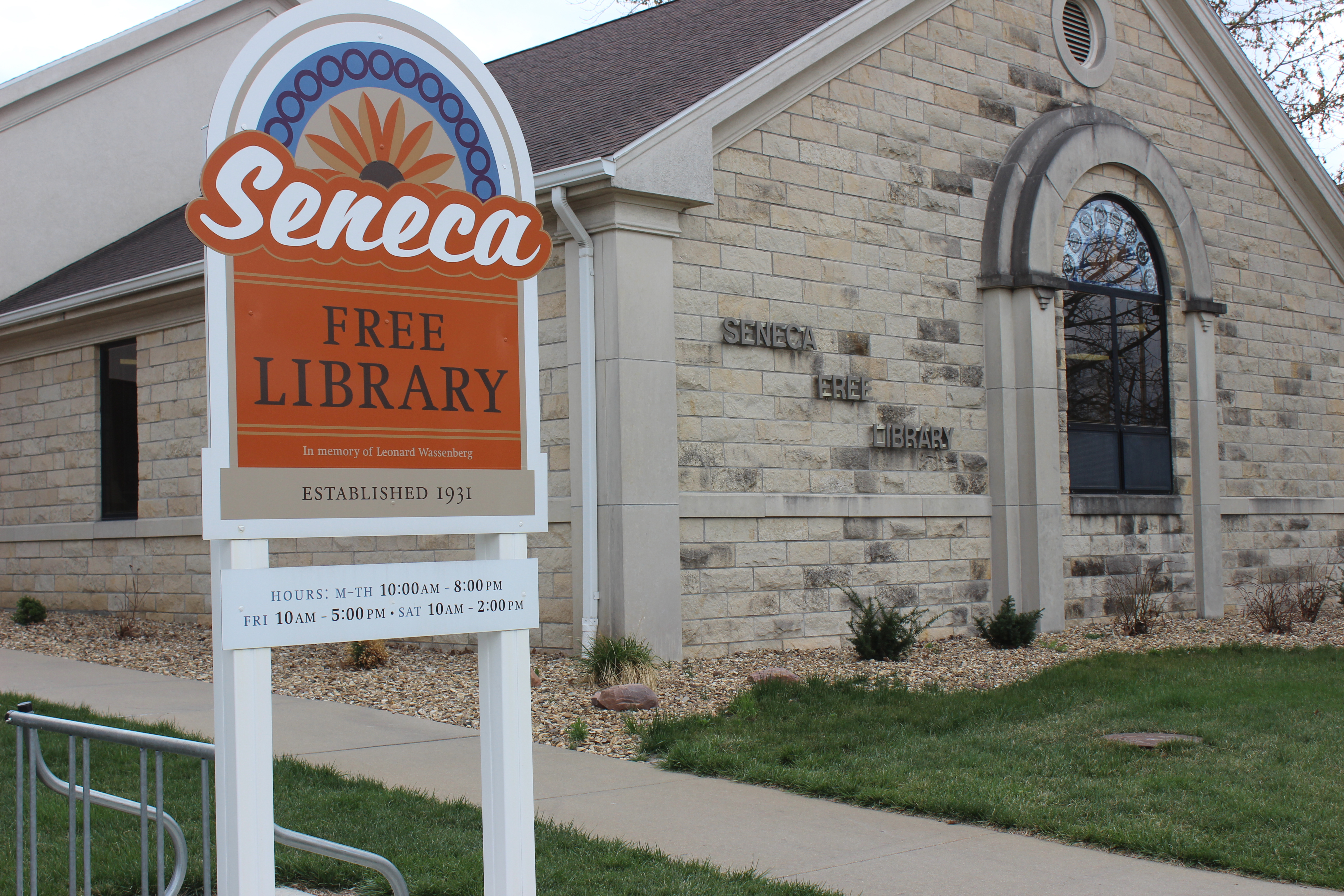 ugh several public access computers, copying, printing, and faxing.  There are both adult and children's programs throughout the year. More information about the library and programs may be found on the library website.