Seneca Spooktacular
Saturday, October 30, 2021
Get the family into their costumes and come out to Seneca's Main Street.
An event put on by the Seneca Area Chamber & Downtown Impact and Seneca Recreation!
---
Murder Mystery & Ladies Night Out
November 13, 2021
We are pleased to announce that our event commonly known as Ladies Night Out (but don't worry fellas you are invited too!) is going to be a Murder Mystery event this year!
Shopping will be from 2:30-6:30 followed by dinner and a fabulous Murder Mystery show at the Knights of Columbus Hall.
---
 Veterans Day Celebration
November 11, 2021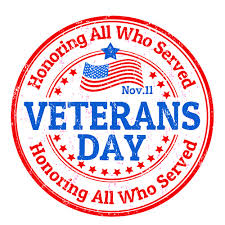 Each year, NCEMS hosts a Veterans Day Celebration.  This event gives our community an opportunity to celebrate the bravery and sacrifice of all US veterans.  Local businesses contribute to the program. Any local veteran may submit a picture to be included in our video.  Contact the NCEMS school office at 785-336-2173.
---
Santa Comes to Town
November 26, 2021
Bring the entire family to main street to watch the magic unfold as Santa and Mrs. Claus arrive on a horse drawn carriage. Santa and Mrs. Claus tend to every child eager to tell Santa what they want for Christmas.
Most of the store on main street remain open through the event so getting some early Christmas shopping done is a must!
---
Kids Movie Matinee
December 2021
Kids get into movie free with a canned good item!! All food items are donated to the local food pantry. Grab your kids, a couple of their friends and bring them to the movies!!

Wine About Winter! 
March 2022
Join us for the third year of Wine Tastings and Retail Therapy! Contact Kylee with the Seneca Area Chamber and Downtown Impact for more information 785-336-1313.
---
American Legion Riders Bike Show
May 2022 – 812 Main St. Seneca
 The American Legion Bike Show is a competition motorcycle show. There are 3 categories to win; Peoples Choice, Best of Show and Best Paint. The money raised goes to many great projects like the Wounded Warriors,  Memorial Wall, and American Legion Baseball. There are drawings for prizes, and different vendors products available.
Come on out to enjoy the food, beer garden and join the camaraderie!!
---
11th Annual Coins for a Cause 5K
May 2022
9am – 5th & Main in Seneca, Kansas
Coins for a Cause is a non-profit organization founded in 2009. The focus is to help cancer patients and their families by providing direct financial assistance.  Coins for a Cause was formed by 4 women who have dealt with cancer in their own families and saw a need to provide financial assistance for expenses incurred from surgery treatments, and related issues not covered by insurance. This 5K run is every Saturday of Memorial Day Weekend to raise funds for our neighbors in their fight against cancer.
ALL PROCEEDS ARE DISTRIBUTED TO THOSE IN NEED.
 FUN FOR ALL AGES!
Julie Hammes  Ph. (785) 336-3910 or email hammes@nvcs.com
Zena Schmelzle  Ph.  (785) 336-2510 or email zschmelzle@yahoo.com
---
Spring City Wide Garage Sales – June 2022
---
Nemaha Free County Fair
July 2022
Saturday : Cruise Night,
Sunday: Seneca Car Show & Fair Parade
---
Chamber Golf Tournament
Friday Before Labor Day
Contact 785-336-1313 to sign up your team!
---
Highway 36 Treasure Hunt – City Wide Garage Sales
Third Weekend in September
Happy Treasure Hunting!