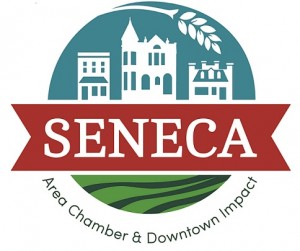 The Seneca Area Chamber/SDI welcomes you to Seneca, a community nestled in the Nemaha River Valley alive with history and culture! Seneca is the perfect combination of the past and the present. The city itself is alive with community spirit, family friendly activities, recreation, shopping, theatre, museums, an 18 hole golf course, modern aquatic center and so much more. Also, make your way to Seneca's beautiful downtown and enjoy a delightful shopping experience as well as a stroll through history.
Seneca is a great place to live, raise a family, grow a business or explore our rich history, culture and welcoming community! We hope you enjoy all that our community has to offer and, perhaps, choose to make Seneca your home!
---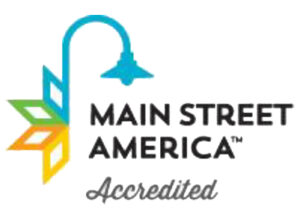 As a Main Street America™ Accredited program, the Seneca Downtown Impact is a recognized leading program among the national network of more than 1,200 neighborhoods and communities who share both a commitment to creating high-quality places and to building stronger communities through preservation-based economic development. All Main Street America™ Accredited programs meet a set of National Accreditation Standards of Performance as outlined by the National Main Street Center.
---
---
Mission Statement
Seneca Area Chamber and Downtown Impact is dedicated to promoting, encouraging and improving the business, civic, historical and cultural vitality for the Seneca area; to create a vibrant, thriving, environmentally sound and economically strong community.